One-to-One Classes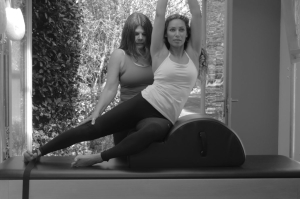 Private Classes feature use of the full range of Pilates apparatus, taught one-to-one by a classically trained and qualified instructor, so as to experience the complete series of exercises designed by Joseph Pilates.
During the course of a Private Class, your instructor may work you out on the Reformer, Cadillac, Chairs, or Barrels – all of which are designed to strengthen your "core" muscles (abdomen, back and buttocks) and enhance stability.
Private classes are ideal for those new to Pilates or for those clients who prefer to have the instructor's undivided attention!
Private Classes are priced at £55 per class. Phone the Studio now on 020 8444 5244 for more information.