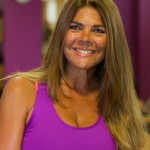 You might be wondering what is Pilates class? Pilates Nation was born out of a love for Pilates. Alison Goodman first started practising Pilates sixteen years  ago and has been a fully qualified teacher for twelve years.
Qualified in the UK and USA (through Power Pilates, Polestar Pilates and BodyControl Pilates) it was her exposure to classical Pilates that inspired her to open Pilates Nation – a Pilates studio dedicated to teaching the  method in the original, classical style developed by Joseph Pilates himself. "The difference is the apparatus" says  Alison, "it's designed to help you discover and develop your really deep muscles, giving you a full body workout  whilst improving posture and core stability".
Alison has sought out the best trainers in the Pilates world and has studied with leading instructors including Alycea Ungaro, Brooke Siler, Cary Regan, Kathy Ross Nash, Moses Urbano, Peter Fiasca, Dorthe van der Valle and Bob Liekens.
All the instructors at Pilates Nation are highly trained in Classical Pilates and able to work with clients of all ages and abilities. We encourage our instructors to undergo continuous ongoing training and apply the most rigorous standards to the quality of teaching that we provide.
Call 020 8444 5244 or contact us for more information.